Lee Heiligman
CEO / Founder
Lee began his journey of recovery after suffering the terrible loss of his elder brother, who struggled with his own demons fighting the disease of addiction. He understood that at such a young age (21) it would be a tough road ahead, but he knew he had to make a crucial change in order to improve the quality his life, and the lives of his family.
After attending a few recovery programs, he felt there was something missing. It wasn't until after he discovered the 12 steps of Recovery and his higher power, that he was able to fully commit himself and find true recovery. Afterwards he felt something stir inside himself, a calling too loud to ignore. He knew it was his mission to help others, to walk alongside them on their path to recovery.
He is the founder and CEO of Clean Path Behavioral Health a recovery program that offers men and women a safe, supportive, and welcoming environment to begin early recovery and lay the foundation for long-term success.
Lee is a hands-on executive touching each element of Clean Path Behavioral Health, is active within the recovery community and works closely with his team to assure that Clean Path Behavioral Health is a program that stays on the fore-front of the industry and remains a program he stands behind and is proud of.
Sean O'Neill
Clinical Director
Lisa Button-Porter
Program Director
Corina Castaneda
Administrative Director
Aldo Barrita
Program Director
Aldo was born and raised in Mexico and from a young age, witnessed the tragedy of addition by losing many of his loved ones to the disease.   His interest for assisting others with addition and mental health disorders inspired him to complete his B.A in Psychology, graduating with high honors from UC Berkeley.    He has participated in research focusing on social factors that contribute to substance abuse and has finished a thesis in the connection between financial resources and social connections.
Aldo has over 7 years of management experience in diverse organizations as well as knowledge in building curriculums for classes taught at local community colleges. His passion for helping others, especially those in recovery, is one of the reasons he works closely with every client in treatment.
Aldo enjoys expending time outdoors traveling with loved ones. He also continues to fortify his education, and is currently pursuing a PhD in Social Psychology.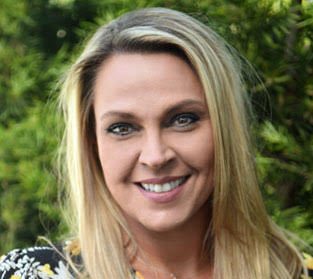 Heike Belmore
Admissions Director
Born in Germany but raised here in the United States she has called Orange County home for over 30 years. With a solid background in insurance and the medical field, Heike worked for Hoag Hospital in Newport Beach in finance finally coming to Clean Path as Admissions Director 2 years ago.
With her personal experience with addiction she is passionate about recovery service. Heike is a hands on leader. She often interacts with clients during the course of treatment, taking personal satisfaction in hearing about their progress. This helps clients feel they have a personal ally at the highest level of the organization. Heike cites the consistency and core values of the company as its strengths.
In her free time she likes spending time with her 4 year old daughter at the
beach enjoying all that this beautiful part of California has to offer.
Robert Mann
Public Relations Director
Robert is the Public Relations Director for Clean Path Behavioral Health and is a results oriented, creative management executive with strong accomplishments in all media related industries. He is a highly effective communicator with substantial and diversified experience with private, public and non-profit agencies. Robert is highly skilled in governmental procedure, media management, technical training, organizational restructuring, customer relations and community outreach.
Robert has been involved serving both public and private sector agencies dealing with crisis communication and public health issues within California. He has been instrumental in the formation of County task forces dealing with public health, ballot assessments, land use regulations, lobbying and crisis communication management.
He also serves as the Chairman for the Orange County Sober Living Coalition, a branch of the Sober Living Network (the largest recovery housing organization of its kind in the nation, supporting 500 independent recovery residences in Southern California) that certifies and provides training to the operators of sober living homes within Orange County, Ca. He has been very active in fair housing issues affecting recovery residences, particularly within the Orange County region which has seen a spike in the amount of public opposition found both at the local, regional and state levels.